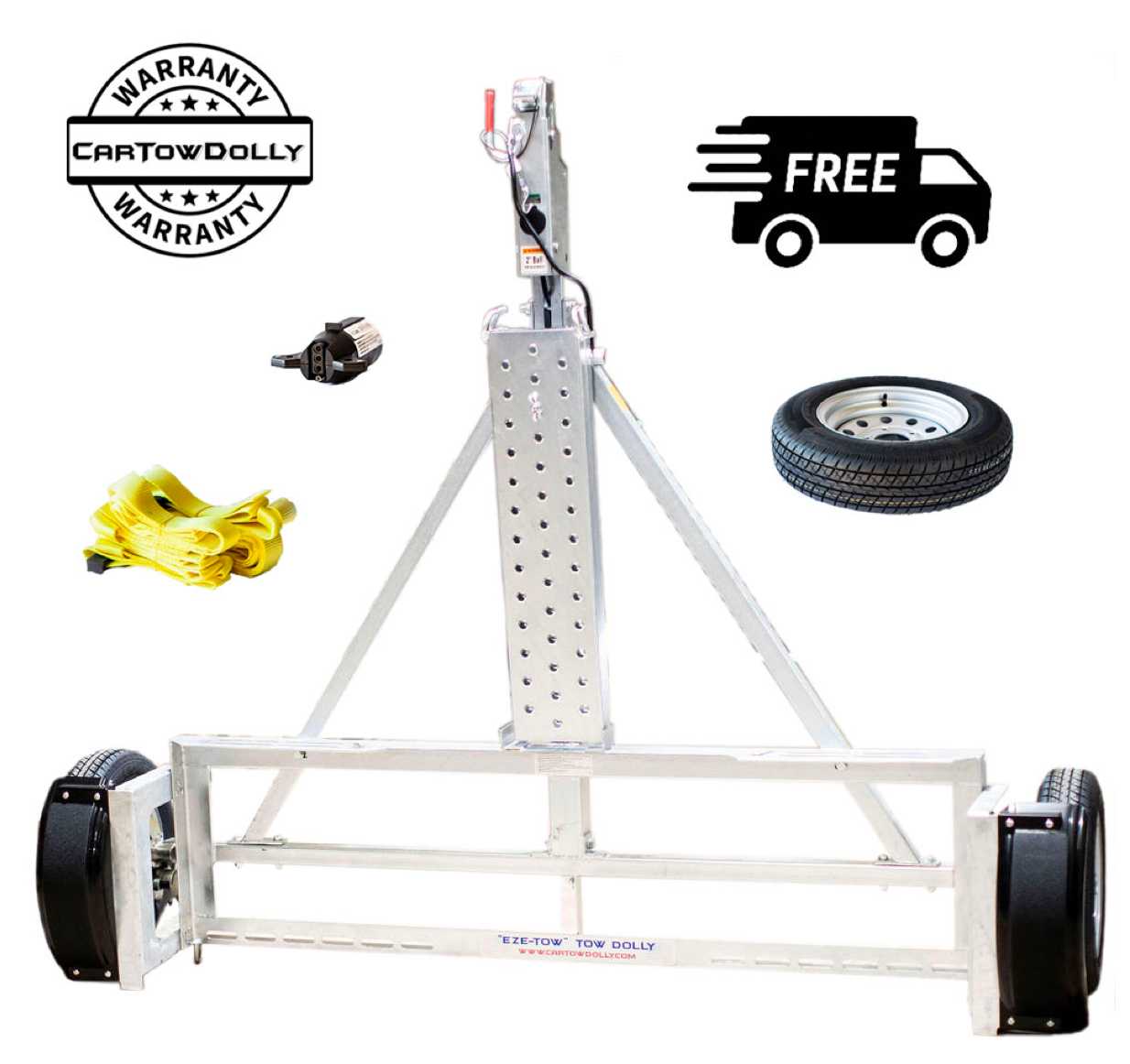 Subhead about All-Inclusive Packages
We Take the Guess Work Out of Ordering

Comprehensive & all inclusive warranty
Same Day, Free Terminal Shipping
Delivering to United States & Canada
You've found the home of the most affordable, lightest, highest quality heavy-duty car dolly in the World! Our heavy-duty car dolly products go above and beyond and are fully packaged, making your shopping experience and trips easier than ever.
Our car tow dolly is the lightest and most agile dolly on the market at 330-380 lbs. The heavy-duty car dolly is well-balanced and may be controlled by one person with ease. It will be simple for you to disconnect it from your automobile and push it into your garage, as well as reconnect.
Light Weight
Heavy Duty
Vehicle Curve Weight
Wide Fender Spacing
Hydraulic "Disc" Brakes
Zero Cambered Spindles
100% Fully Hot Dip Galvanized
100% Fully Hot Dip Galvanized
Heavy-Duty Special Use Tires
Five on 4.5 Wheels & Hubs
Easy Storage
Fully Adjustable & Removable Ramps
Emergency Break Away
USDOT & Canada-Approved Lighting
Free LED Lighting Upgrade
Coupler
Easy Maintenance
USA & Canada Compliant
Warranty
Free Terminal Shipping Available
Residential Shipping Available
No Proprietary Parts
Our FREE standard shipping method for the car tow dolly is freight shipping to the nearest terminal or business with a loading dock or forklift.
Residential delivery is available at an additional charge of $225. Residential delivery will be an additional 1-2 days of transit time.