Car Tow Dolly
You've found the home of the most affordable, lightest, highest quality heavy-duty car dolly in the World!
THE ORIGINAL "EZE-TOW" CAR TOW DOLLY.
100% HOT DIP GALVANIZED HYDRAULIC DISC BRAKE TOW DOLLY.
Our heavy-duty car dolly products go above and beyond, making your trips easier than ever.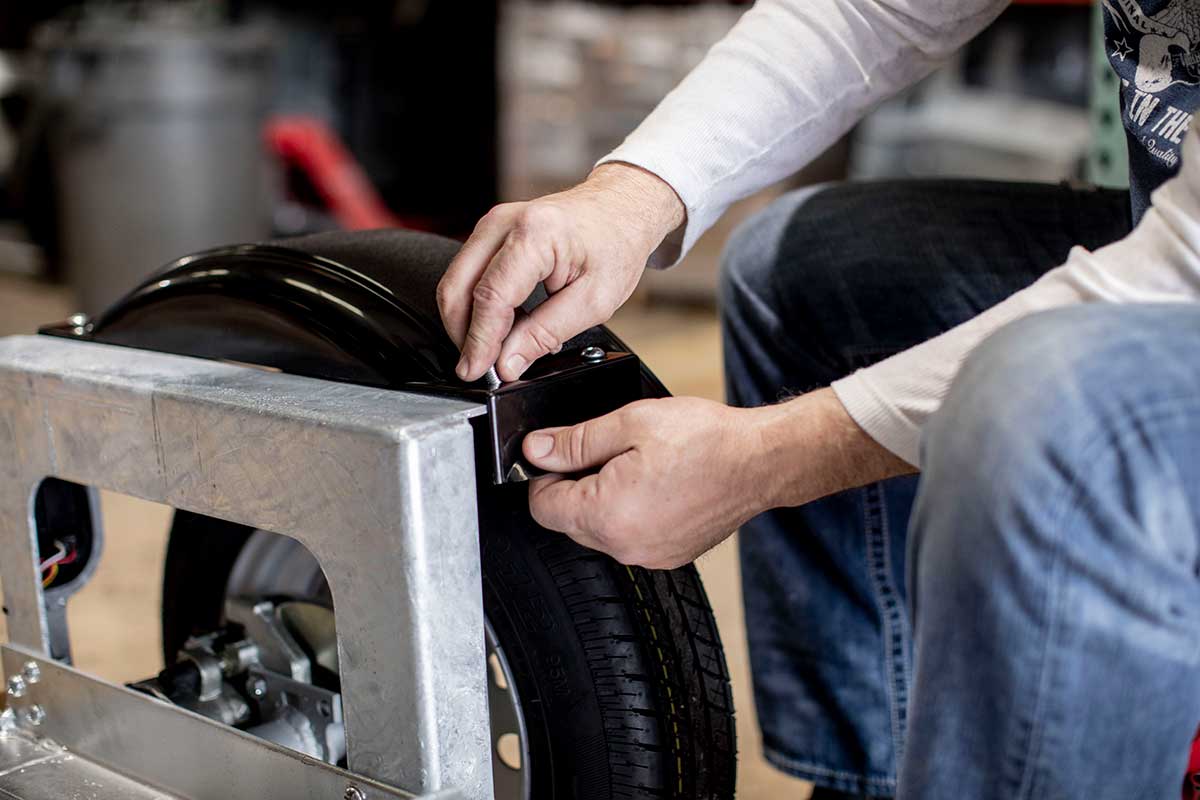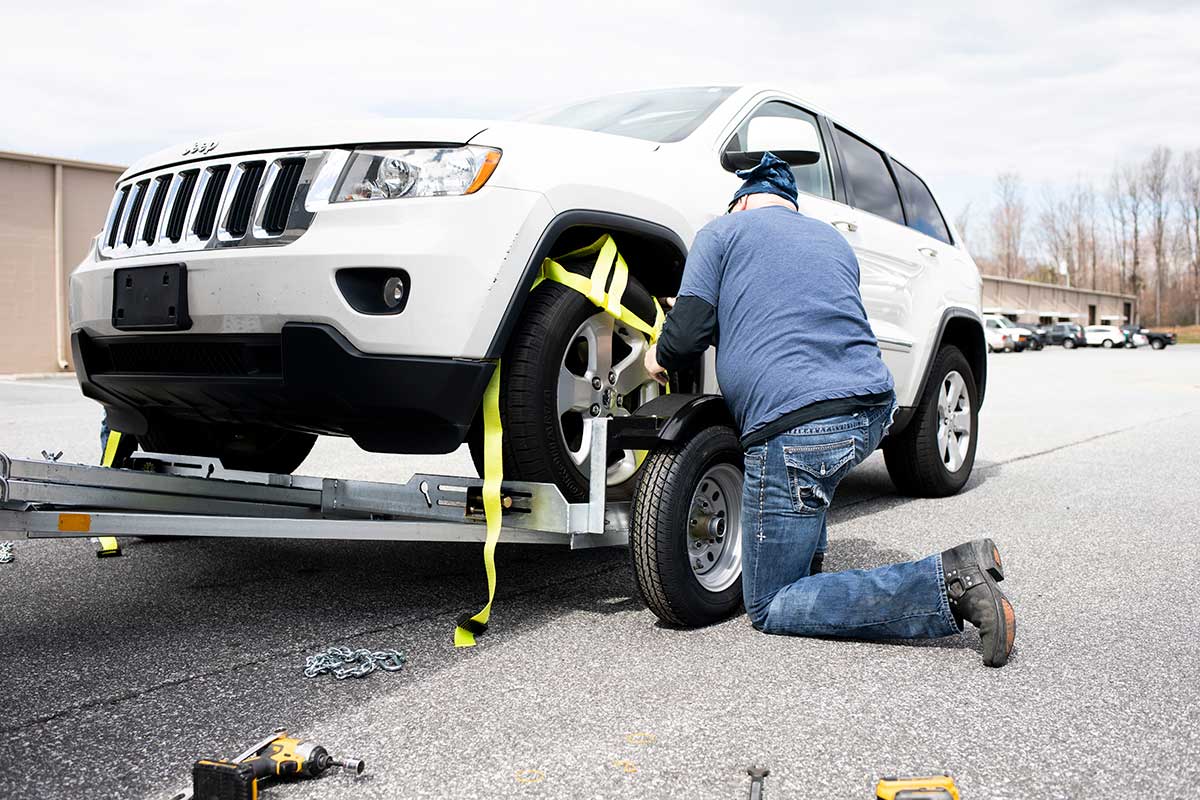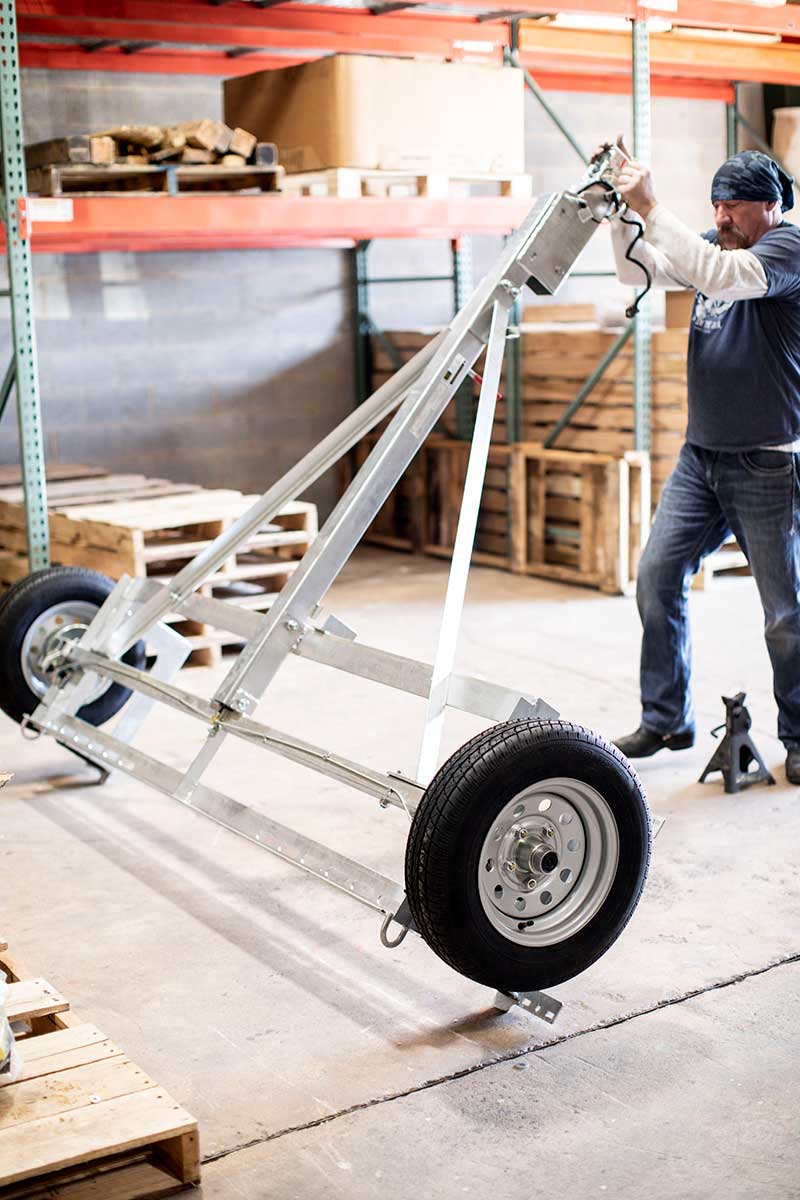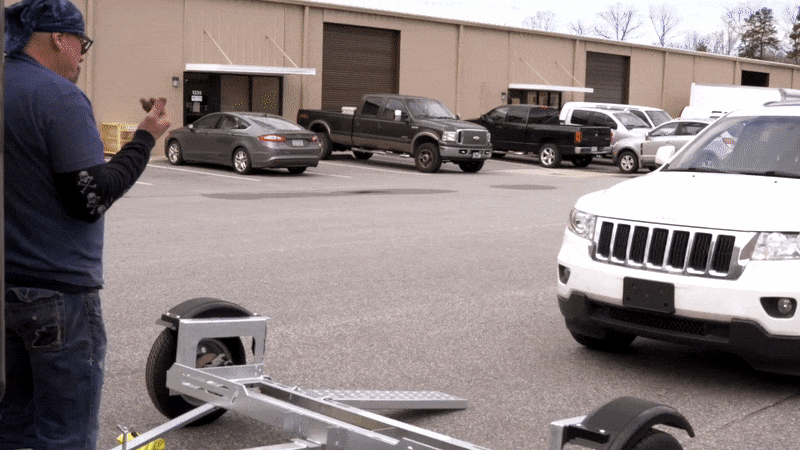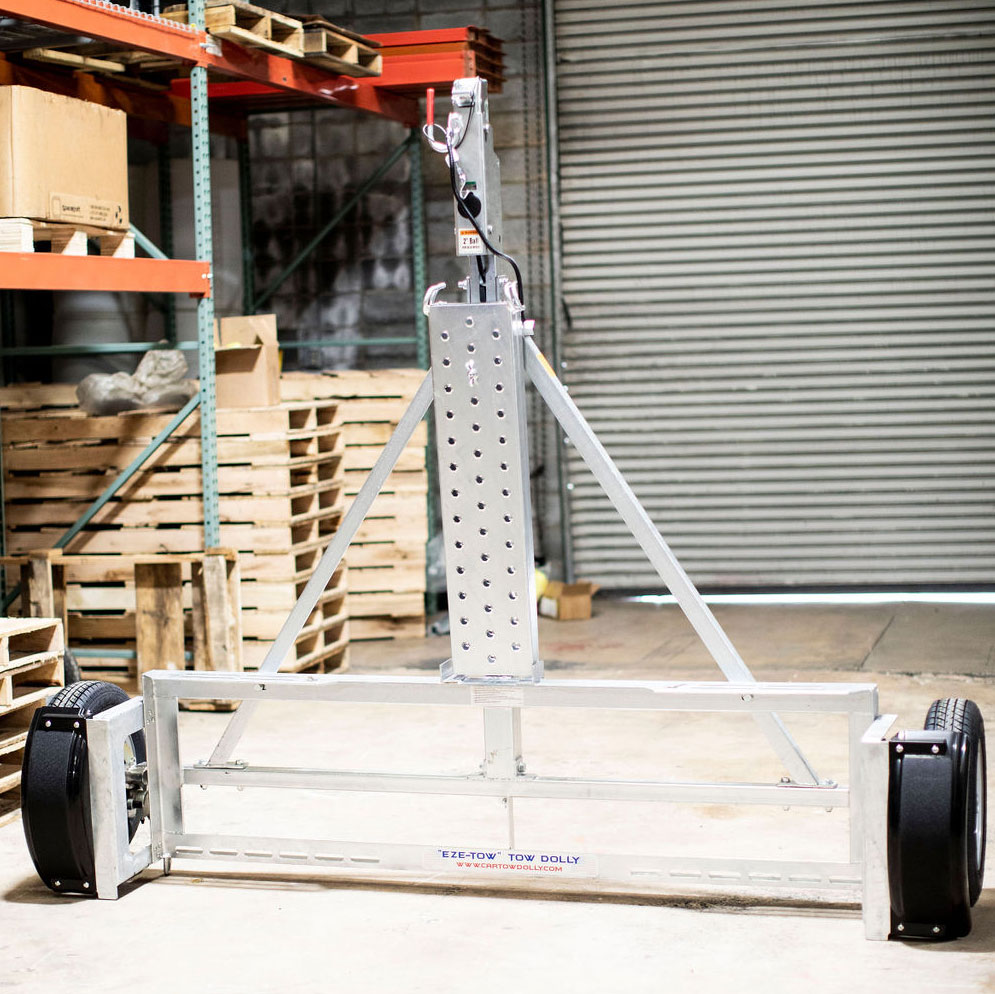 Heavy-Duty Car Tow Dolly Features
Our heavy-duty car dolly is the lightest on the market. It can handle any job for you without requiring five people to move and connect the dolly to your vehicle, whether you're towing a coupe, sedan, pickup, or SUV.
Our car tow dolly is the lightest and most agile dolly on the market at 330-380 lbs. The heavy-duty car dolly is well-balanced and may be controlled by one person with ease. It will be simple for you to disconnect it from your automobile and push it into your garage, as well as reconnect.
Our Disc Brake Car Tow Dolly weighs 380 pounds, making them ideal car dollies for towing. Hooking these dollies up to a car is simple, that you won't have to be a seasoned towing expert to get the job done the first time correctly.
With up to 3,000 lbs. over the axle and car dolly wheels, these factory-built and developed axles can tow up to 4,985 lbs. curb weight.
The New "EZE-TOW" Hydraulic "Disc" Brake Car Tow Dolly
The New "EZE-TOW" is the first and original heavy-duty car dolly globally, with vented double-vane "disc" brakes. The Ultralight EZE-TOW has greater than three times the braking efficiency of drum brakes because it includes surge brakes rather than drum brakes. You won't have to worry about lockups or chucking, and the pads are easily visible. 
Zero Cambered Spindles
Our spindles are camber set at "zero" degrees for ideal tire placement under load, avoiding tire damage, and ensuring straight towing. It is set precisely at a tolerance of two thousand of an inch.
100% Fully Hot Dip Galvanized
All of our heavy-duty car dollies feature a stunning smooth silver finish that will be rust-free for years, no matter the weight of the tow dolly.
Heavy-Duty Special Use Tires
The ST145 R12 tires are 6″ wide and 22′ tall. These are 10-ply Radial low-profile tires that are E-Rated. Each tire is rated at 1,520 lbs., and the axle has a capacity of 3,300 lbs. The Ultralight "EZE-TOW" dolly makes it easy to find the right size and type of replacement tires.
Spares are also available as choices. These are the same tires seen on considerably more expensive boat trailers; they're tiny but incredibly robust 80 PSI tires. 75 PSI is, however, suggested. These are 12-inch wheels rather than 12-inch tires.
Best Turning Radius
Because of our axle-to-wheel form, the heavy-duty tow dolly fender will never touch the towed automobile's fender. This provides for a greater turning radius and ease of use.
Vehicle Curb Weight
What is the maximum weight that a car dolly can support? The Ultralight "EZE-TOW" can tow a vehicle weighing up to 4,985 lbs. over the axle.
Five on 4.5 Wheels and Hubs
Our heavy-duty car dolly features powder-coated, all-steel car dolly wheels with a standard lug pattern available in most places. This means you can quickly locate what you need when on the road to replace a component.
Store Your Heavy-Duty Car Dolly Easily
You'll be surprised at how simple it is to store the tow dolly after you're done using it. You only need to unclasp the dolly from your car, disconnect any connections, and then push it to your shed or garage. After putting it away until the next time you use it, you may lift it upright, so it takes up less room.
Heavy-Duty Car Dolly: The Widest On the Market
Our car dollies for towing have the widest spacing between the fenders at 80.5 inches. Heavy-duty car dollies are meant for front-wheel drive vehicles weighing 5,000 pounds or less.
The Only Car Tow Dolly with Fully Adjustable and Removable Ramps
Ramps are easily positioned in or out as needed and can be stowed in front when not in use. At 14 pounds, the galvanized Sure-Grip ramps are incredibly lightweight, even though they are rated for 3,000 lbs. Since they measure at 40×9 inches, they allow easy loading for 98% of cars. Ramps are popular for various purposes, but they should not be used on gravel or soft earth.
Heavy-Duty Car Dolly: Tested to Destruction 
We subjected the car tow dolly to six separate tests, pushing it well beyond its design specifications in an attempt to destroy it completely. We gained a ton from these tests and implemented the necessary modifications to make a great product even better.
Emergency Break Away
If the tow dolly separates from the ball for any reason, it is equipped with an emergency breakaway locking function that fully locks up the towing dolly if necessary. One of the most significant features of our car dollies for towing is the emergency breakaway option.
If the tow dolly disconnects from the towing vehicle, you won't have to leap out of your vehicle to capture or stop it, reducing the risk of a fatal accident.
USDOT and Canada-Approved Lighting
Stop, turn, and taillights are all included with every heavy-duty car dolly. Our lights have replaceable lens covers and are high mounted to avoid damage. These lights assist other motorists in seeing you on the road.
LED Lighting Now Available
When you purchase via our website, this upgrade is included for free. Our LED lights have potted wiring and a solid-state circuit board. The typical lifespan is 100,000 hours—11 years! This light will not need to be replaced for some time.
Coupler
A two-inch ball housing is used in our coupler. It's simple to operate and safe to use.
Easy Maintenance
Heavy duty car dollies require little care. The brakes, bearings, and seals are the only things that need to be replaced regularly. This is where many of the major tow dolly manufacturers have a significant design fault: you can't adjust or bleed the brakes on their tow dollies.
At Car Tow Dolly, we've found the solution. You never have to adjust the disc brakes on our heavy-duty car dolly, and when it's time to change the pads, it's straightforward with our car dollies for towing.
Our Heavy-Duty Dolly is 50-State and Canada Safe
Our heavy-duty cart dolly comes with a manufacturer's certificate of origin that includes an assigned and connected VIN. (Your car tow dollies for towing must meet 50-state and Canadian standards to be 50-state compliant).
Our heavy-duty car dolly includes a warranty covering everything except tires and wheel straps for six months. For $200 and $300, you can add a three or five-year warranty.
Free Shipping Available
In the United States, we provide nationwide delivery for our heavy-duty car dolly wheels. We deliver to the freight terminal nearest to you or any business with a loading dock or forklift. Let us know your delivery preference when you order!
No Proprietary Parts
Many parts are commercially available from a variety of sources, including most auto part shops. Time and money are saved because everything is readily accessible.
On the Road with the Car Tow Dolly