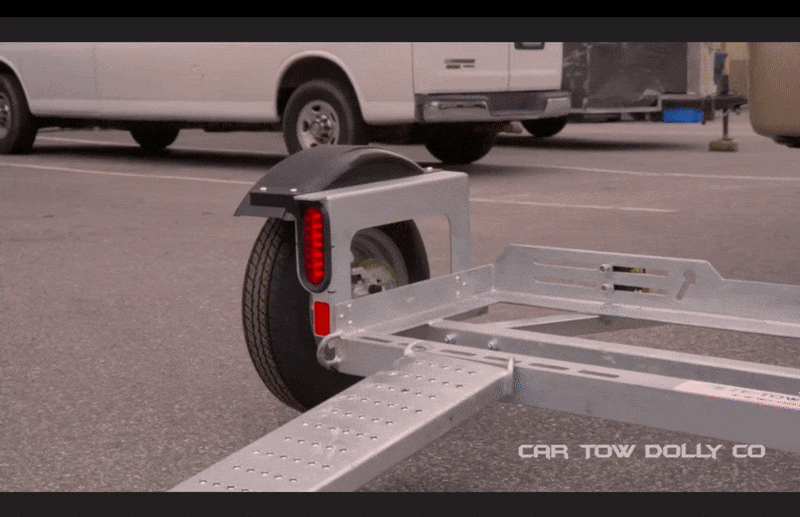 The Original EZE-TOW Solution
The #1 Car Tow Dolly on the Market
Comprehensive & all inclusive warranty
Same Day, Free Terminal Shipping
Delivering to United States & Canada
Our "EZE-TOW" Disc Brake Car Tow Dolly is designed to tow front-wheel drive vehicles weighing 5000 pounds CURB WEIGHT or less. Thanks to Brilliant Engineering, our dolly only weighs 425 pounds. It is the lightest, toughest, most maneuverable dolly on the market.
Weighing in at 425 pounds, our car tow dollies are easily hooked up by one person, eliminating the need for expert installation. 
Light Weight
We subjected the car tow dolly to six separate destruction tests and modified to make a great product even better.
Heavy Duty
The Ultralight "EZE-TOW" Car Tow Dolly is designed for front-wheel drive vehicles that weigh 5000 pounds or less.
Vehicle Curb Weight
At a full 80.5 inches between the fenders, you'll find our "EZE-TOW" Car Tow Dolly is very easy to load and unload.
Wide Fender Spacing
Vented double-vane "disc" brakes have greater than three times the braking efficiency of drum brakes because it includes surge brakes rather than drum brakes. You won't have to worry about lockups or chucking, and the pads are easily visible. 
Hydraulic "Disc" Brakes
Many parts are commercially available from a variety of sources, including most auto part shops. 
No Proprietary Parts
Our Car Tow Dollies are 100%  Hot Dip Galvanized. Resulting in a very robust, durable, rust-resistant finish for many many years to come. Really enhancing resale value!
100% Fully Hot Dip Galvanized
Because of our axle-to-wheel form, the fender will never touch the towed automobile's fender, providing for a greater turning radius and ease of use.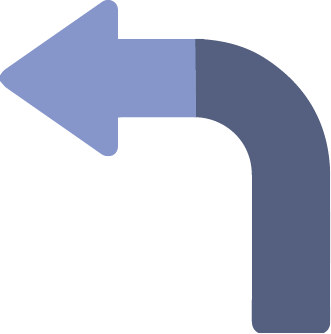 Greater Turn Radius
Our Radial ST145 R12 tires measure 6" wide and 22 inches tall. These are are 10-ply, E-Rated for 1520 pounds. These tires would be an ORDER ITEM for every tire store. They will not have them in stock because the weight rating is very high. Therefore we always recommend purchasing our matching Spare tire and wheel. All our tires are internally balanced with balancing beads.
Heavy-Duty Special Use Tires
Our dolly features powder-coated, heavy-duty, all-steel car dolly wheels with a common lug pattern available everywhere.
5 on 4.5 Wheels & Hubs
The one design element that our customers most enjoy is the ability to stand and store Our "EZE-TOW" Car Tow Dolly vertically!
Safe in your garage, in a very small footprint of space.
Easy Storage
Ramps are easily positioned in or out as needed. Ramps stow on the front of the dolly when not in use. The galvanized Sure-Grip ramps are lightweight, weighing only 25 pounds each, but are rated for 3,000 lbs. They measure 40×9 inches, allowing for easy loading. These ramps are versatile and practical but they should not be used over gravel or soft earth.
Fully Adjustable & Removable Ramps
If the tow dolly separates from the ball for any reason, it is equipped with an emergency breakaway locking function that fully locks up the towing dolly if necessary. 
Emergency Break Away
Each tow dolly includes very bright LED Stop, Turn, and Taillights. 100,000 hour life expectancy. 6 inch oval. They are available from us or any Walmart Nationwide.
USDOT & Canada-Approved Lighting
When you purchase via our website, this upgrade is included for free. Our LED lights have potted wiring and a solid-state circuit board. The typical lifespan is 100,000 hours or 11 years.
Free LED Lighting Upgrade
A two-inch ball housing is used in our coupler. It's simple to operate and safe to use.
Coupler
Heavy duty car dollies require little care — the brakes, bearings, and seals are the only things that need to be replaced regularly. Disc brakes do not require adjustment when replacing and pads are easily replaced. 
Easy Maintenance
All our car tow dollies come with an original Manufacturer's Certificate of Origin with assigned and attached VIN. (Note: Brakes are required in order for your car dollies for towing to be 50-state and Canada-compliant).
USA & Canada Compliant
At Car Tow Dolly Inc we are so confident in our " EZE-TOW " Car Tow Dolly that our 6-month warranty covers EVERYTHING on the dolly except for the Wheel Straps, Tires, and Damage.  
We offer the same extended warranty 3 or 5 years to that for $250.00 or $325.00.

Warranty
As soon as your dolly is picked up you will begin receiving tracking information. it will be delivered to the freight terminal nearest to you, or any business with a loading dock or forklift. Residential delivery is available at checkout. 
Prompt Nationwide Shipping
We also provide shipping to residential addresses for a local delivery fee to be determined during your checkout process.
Residential Shipping Available
Car Tow Dolly Parts & Accessories
Prompt Nationwide Shipping
Our prompt standard shipping method for the car tow dolly is freight shipping to the nearest terminal or business with a loading dock or forklift.
Residential delivery for the car tow dolly is available at an additional charge of $225. Residential delivery will be an additional 1-2 days of transit time.