Description
Due to high demand, our popular Galvanized Disc Brake Car Tow Dolly is now back-ordered. There is a critical worldwide shortage of trailer parts, tires, and wheels. We currently have hundreds of dollies in stock, but we do not have the Hubs and Calipers we need to complete them. We are offering an exclusive incentive for those that purchase our Car Tow Dolly COVID Bundle. An outstanding, but very limited offer. We anticipate a 4-6 week delay in fulfillment for these dollies. Not eligible for refunds. This bundle includes:
1 x Galvanized Disc Brake Tow Dolly
1 x Upgraded 3 Year Warranty
1 x Spare Tire & Wheel
1 x Extra Set of Wheel Straps
1 x 7-to-4 Flat Adapter
1 x 1-1/8 inch Ratchet Wrench
1 x 2in Coupler Lock
1 x Heavy duty Trailer Dolly (for easily moving the dolly around)
Patent Pending.
You've found the home of the most affordable, lightest, highest quality tow dolly value in the World!
THE ORIGINAL "EZE-TOW" CAR TOW DOLLY.
100% HOT DIP GALVANIZED HYDRAULIC DISC BRAKE TOW DOLLY.
To Celebrate our 20th Anniversary we are introducing the biggest, most significant improvement in our company history.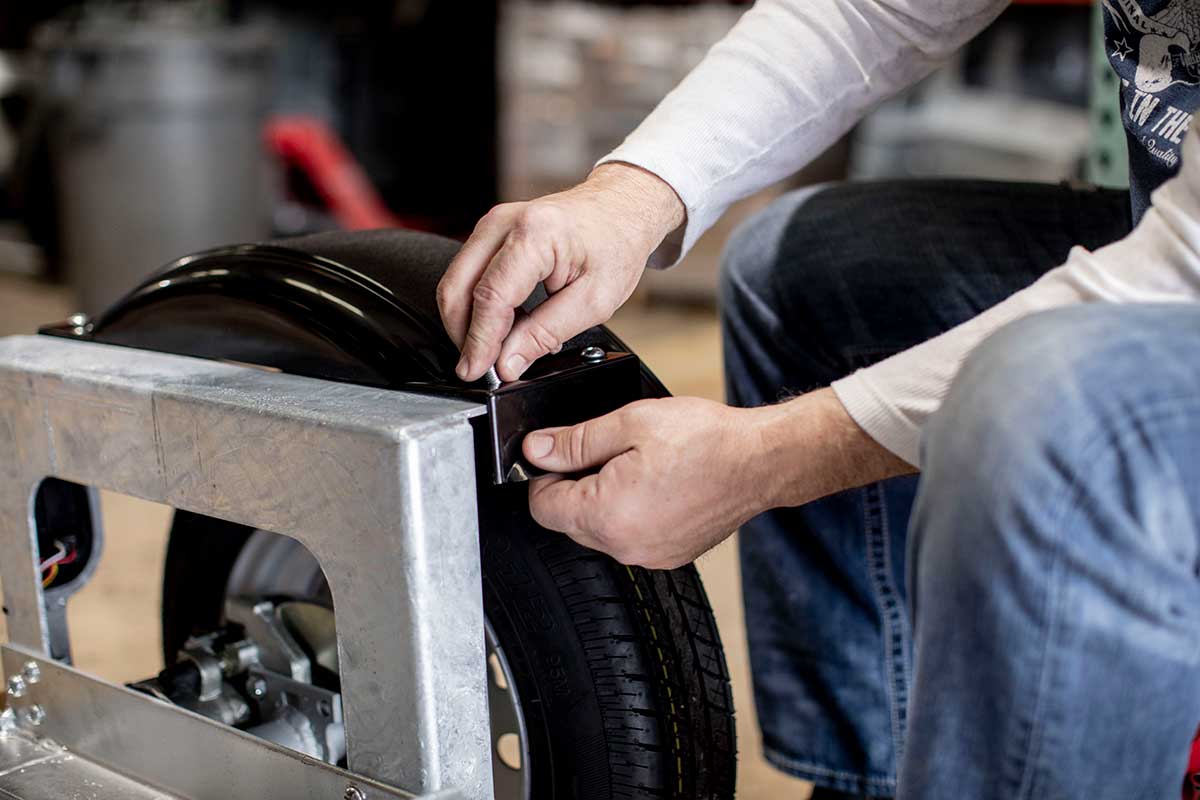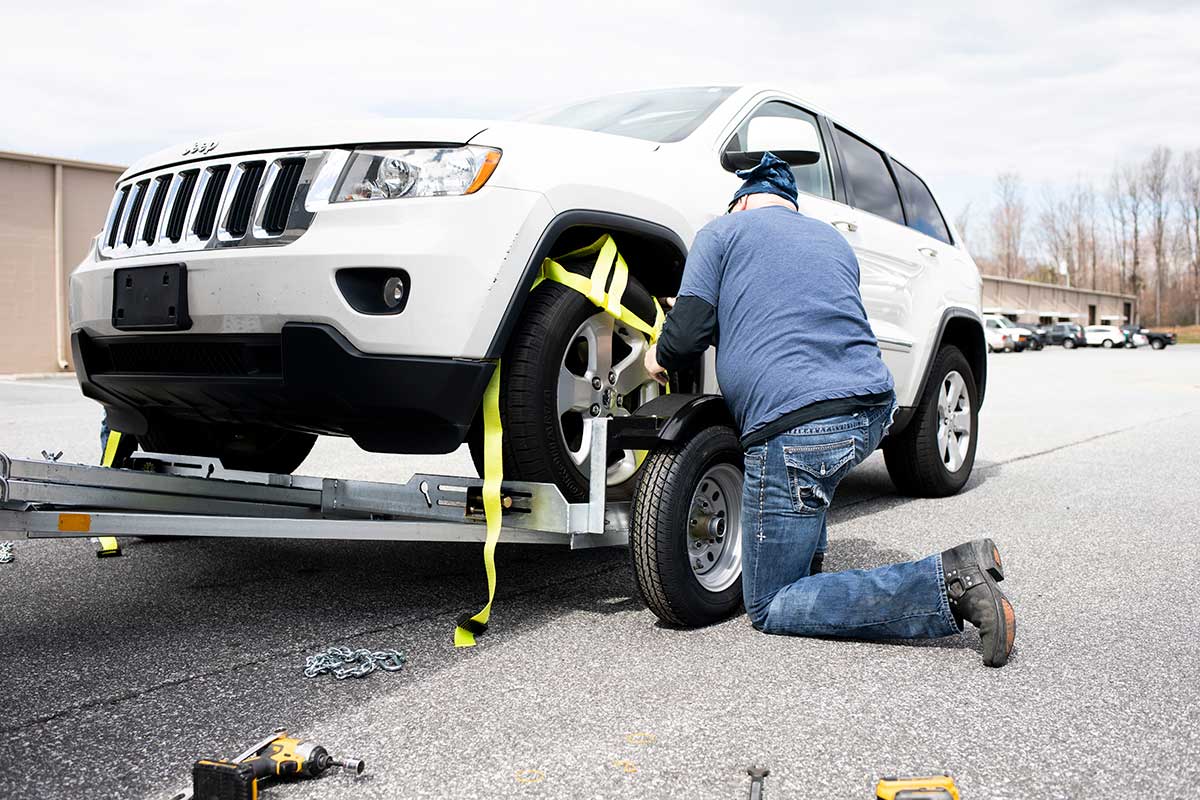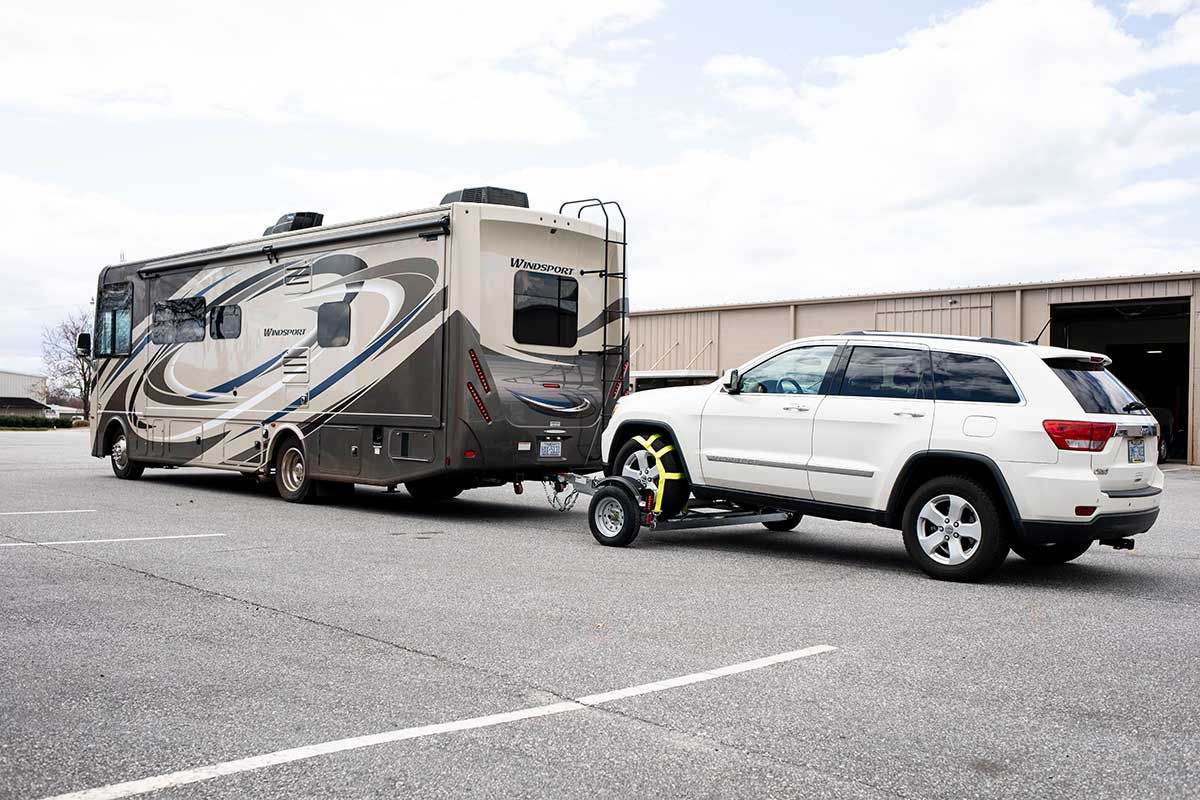 Highlighted Car Tow Dolly Features
Galvanized: 100% fully Hot Dip
Wire Harness: EZE plug wire harness
Ramp Design: Lighter & stronger
Replaceable Components: in case of damage or accident
Wider Wheel Pan: easier loading & unloading
Lights: Improved & more reliable LED lights
Some Assembly Will Be Required
To complete assembly you will need to bolt the plastic fenders, the tongue, the cross members.
Your partially assembled dolly will arrive prewired. Just one quick easy plug.
The primary brake and axle lines will be pre installed. Just connect one fitting. Bleed the brakes as shown in the assembly video. You'll need to purchase a small bottle of DOT 4 brake fluid. Some people assemble the dolly then tow it to a trailer repair service center to have the brakes bled.
Can be assembled by one person, but two is recommended.
See our Assembly video for a tool summary.
Car Tow Dolly Inc.
United States
4.5 277 reviews